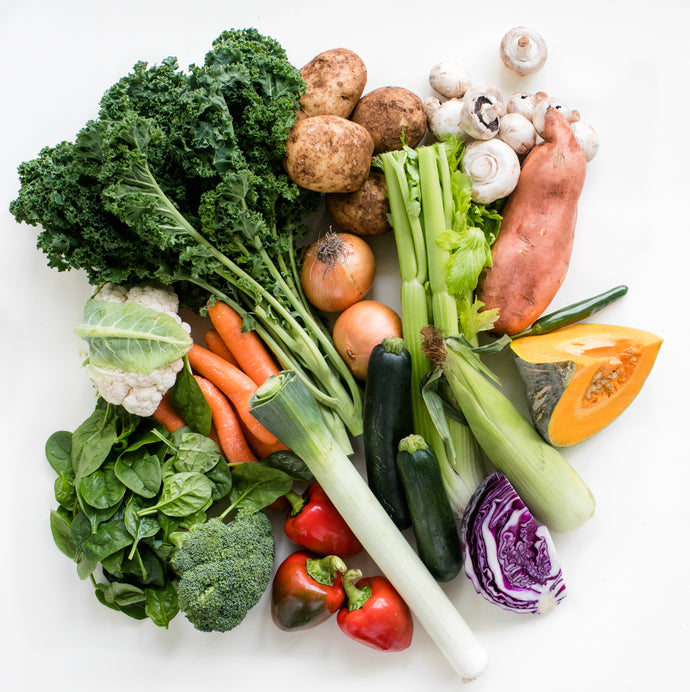 Vegetable Box
Organic Ease
Regular price $49.95 Sale price
Approximate box contents for week beginning Tuesday 28th November:
Broccoli | Brown Onion | Sweet Grey Pumpkin | Capsicum | Carrots | Eggplant | Tomato | Zucchini | Cabbage | Sebago Potato | Sweet Potato | Leek | Celery | Cucumber | Avocado | Cos Lettuce | Beetroot | Silverbeet
Filled with 100% certified organic produce from our trusted partners.
Weekly or fortnightly organic fruit and veg delivery throughout Melbourne and Victoria.
Don't like broccoli? No problem, you can exclude up to 4 items from your box and we'll replace with extra produce. 
Stock the pantry as well as the fridge with our organic staples range. 
Small 6.5kg | Medium 8kg | Large 9.5kg 
Whilst we do our best to maintain weights and box contents throughout the week, please note that due to the sometimes unpredictable availability of produce these are subject to change.